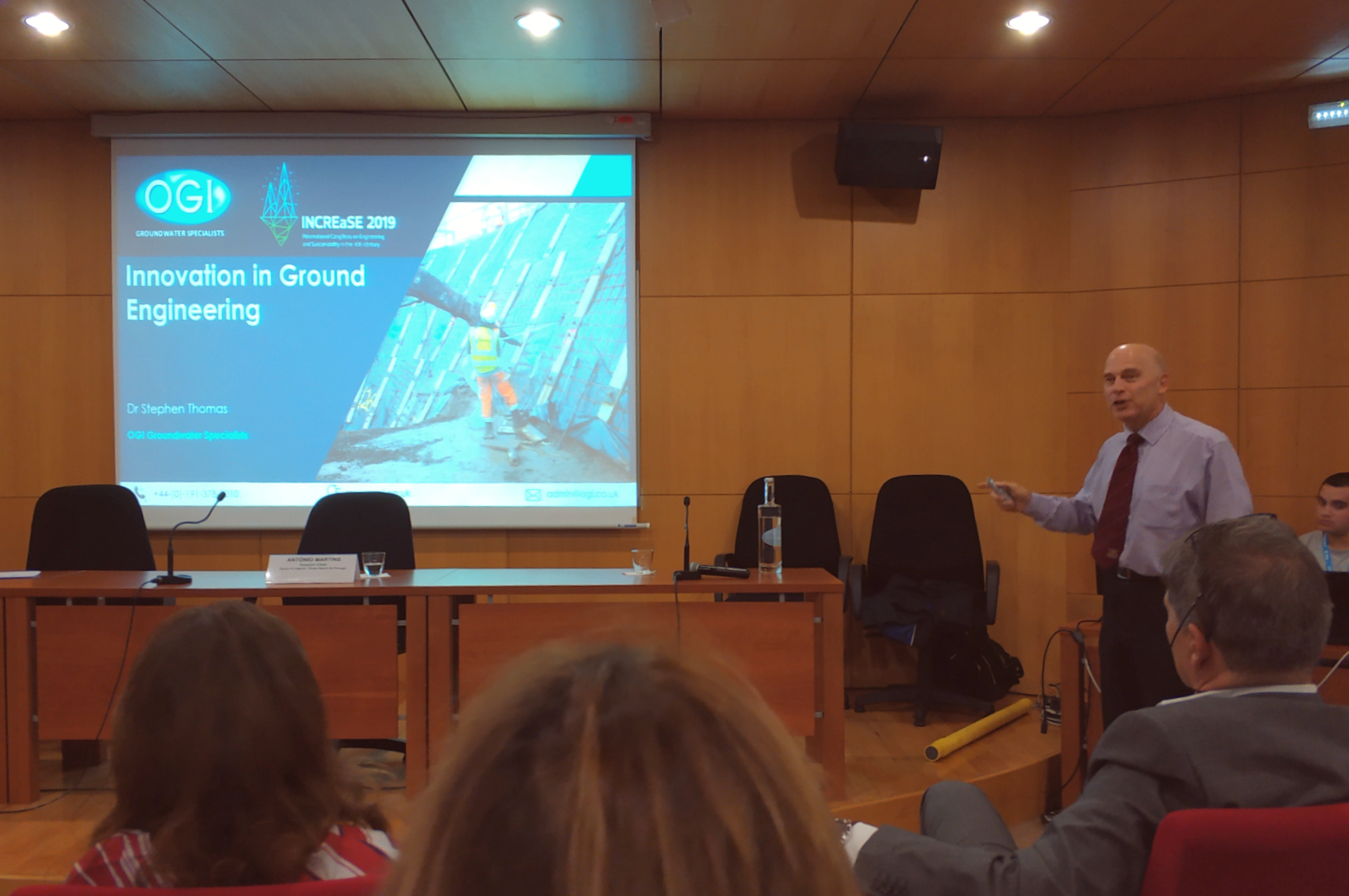 10 Mar

Dr Stephen Thomas presents three papers at the INCREaSE 2019 Conference in Faro, Portugal

Dr Stephen Thomas, Managing Director of OGI Groundwater Specialists presented three papers at the INCREaSE Conference held this October at the University of the Algarve in Faro, Portugal.

The INternational CongRess on Engineering and Sustainability in the 21st cEntury (INCREaSE), brought together Engineers of a range of disciplines from Europe, Asia and both South and North America.

In addition to the three formal paper presentations, Stephen also was invited to make a specific presentation on Innovation in Ground Engineering. In this presentation, he described two recent projects (Seaforth Passage Widening and Royton Oldham Integrated Strategy) that both received awards for Technical Excellence in the UK Ground Engineering Awards in 2017 & 2018 respectively.

These award-winning projects required full cooperation between OGI & subcontractors Alba Dewatering, Boode Water Well Casing and Platipus Earth Anchor Systems.

The three papers presented by Dr Thomas have been published by Springer include, Slope Stabilisation, Groundwater Recharge, and Ground Source Heating as referenced below:

Acknowledgement must go to my OGI Colleagues, George French, Megan Thomas, Thomas Goodfellow, James Watson, Jenna Robertson, and Graham Richardson, with a special thank you to my Portuguese colleague Elisa da Silva at the University of Algarve (UAlg).